Setting The Mood For Romance
If you have ever spent time in a garden you know that planting a seed is only one step to achieving success in growing flowers or vegetables. It's what done after that is so important to the success or failure of a garden. Well the same could be said about marriage. Once the wedding vows are stated, a marriage seed is planted.
The marriage seed will either do one of two things. It will either grow and blossom into something beautiful or it will wither and die. One way to help with the continuous growth of your marriage is to always take advantage of any opportunities to create and set the mood for romance.
Previously, I've stated that r.o.m.a.n.c.e. is recognizing opportunities and maintaining affection necessary for creating everlasting love and after 19 years of marriage, I keep this thought process in the forefront of my marriage. Below I have put together some ideas that help encourage romantic mood setting to encourage love and romance in marriage. And as always, Keep It Hot!
Having an organized and clean home is important when setting a romantic mood. A survey of a 1,000 women ages 18 and over done earlier this year by the cleaning brand Liquid-Plumr shows that a clean house has positive romantic results and has a great impact on your desire to be intimate with your significant other. In fact it stated that 49 percent of women who took the survey said that they were more likely to be more intimate after cleaning was done and 38 percent ranked that having their house in order is just as important as buying a new outfit or being somewhere familiar when it comes to relaxing on a date.
Now I know for couples with small children, organization is not always an easy to accomplish. Take it from a woman that raised seven children. Trying to keep our house clean required a lot of energy, energy that many times my husband and I did not have. But, we found that when the effort was made to keep clutter to a minimum(especially in our bedroom) a romantic mood was easier to accomplish.
KEEP IT SOFT TO THE TOUCH
When was the last time you purchase some bed linens with romance in mind? Well if it's been a long time or never, consider purchasing some bed linens that feel oh so soft to the touch. Don't stop there. Consider silky feeling rugs and soft plush towels also when you think about softening the touch.
Foreplay can be a great experience. Foreplay can even be greater when devoted time is taken to ensure maximum satisfaction. When couples have a true understanding of what turns their spouse on, it increases sexual satisfaction. So have fun and spend all the time you can giving each other pleasure in the most intimate of ways.
This is a great idea for couples who enjoy the sounds of nature. Falling rain and the sounds of the ocean are just a couple of examples that would be great for creating a romantic mood.
Adding romantic accents inside your home, especially the bedroom, is a great way to help increase romantic moments. This includes adding mirrors. Try adding a mirror near your bed to enhance the visual aspects of making love with your spouse.
You can easily change the feel of a room with different lighting. When looking to give a room a more sensual feel it's important to think about the placement and the colors that you want to use. Colored lighting is great for romantic mood setters. Light in the form of color is great for increasing the mental, emotional and spiritual energy balances for you and your spouse. Common colors for sensual mood creators are Red, Orange, Green and Blue. Other Light Ideas listed below:
Dimmers
Accent Lamps
Color Shower Heads
Moroccan Candle Lanterns
Wall Scones
Lighted Flowers
Scented Candles
Want more lighting ideas? Check out 16 Ways to Light Up Your Bedroom
There is no doubt about it, colored painted walls make a room feel instantly different. Accent walls as well. So if you are looking to improve the romantic ambiance in your home, consider adding more color! Check out these great ideas on Houzz!
There is no sure way of killing romance than by being preoccupied in the brain. Thinking of your job, thinking about talking to your kids teachers next week, thinking about what your are going to cook for the in-laws tomorrow, thinking about your cousin's nasty remark to a comment you made,is no way to get yourself in the mood for love and romance.
pUT ON WHAT MAKES YOU FEEL SEXY
It's simple, if you feel sexy then you are sexy, then you do sexy things with your spouse.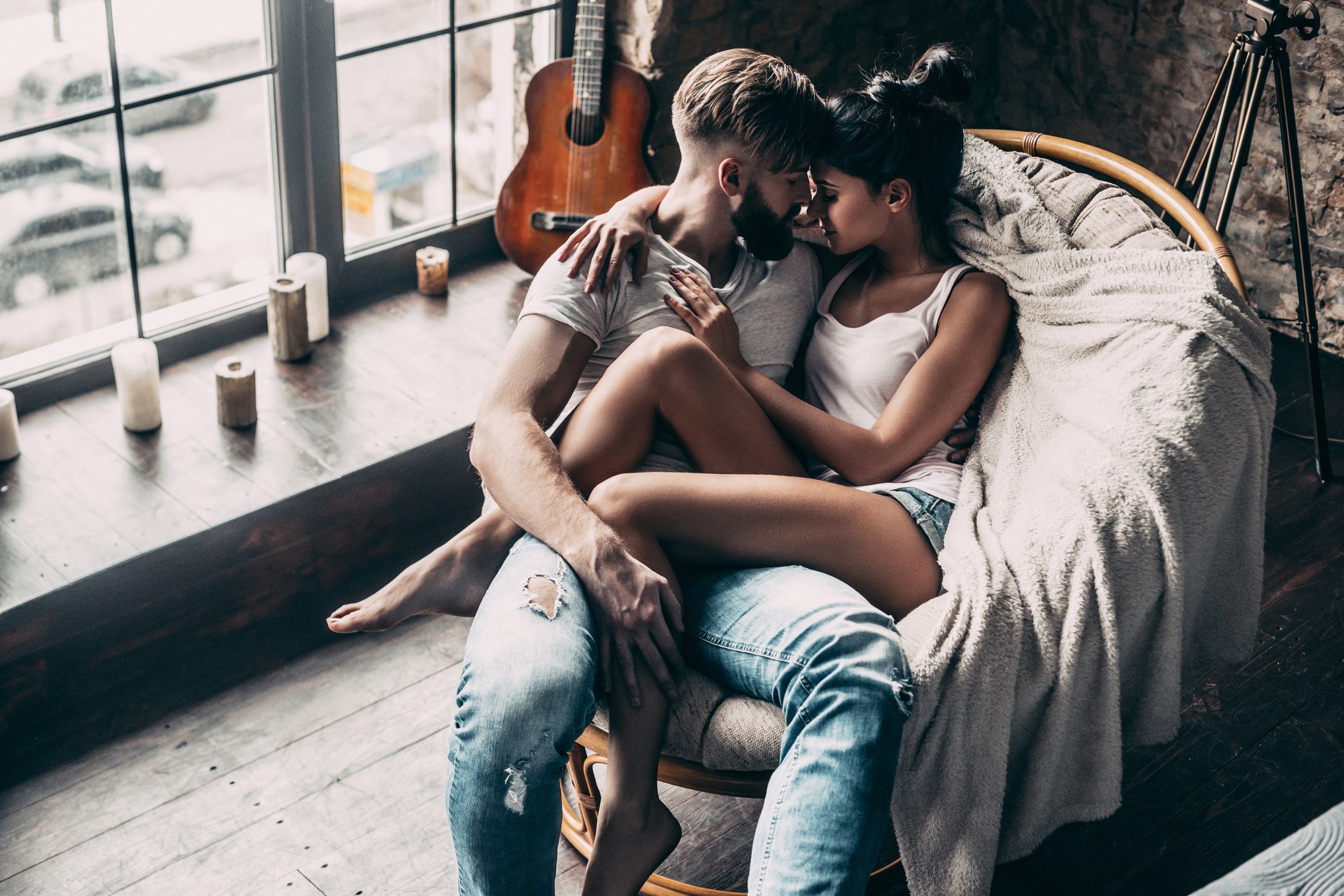 Health experts say that it's good to keep the body guessing when it comes to exercise. That same thought process can also be applied to being romantic with your spouse. Romantic planning doesn't always have to be the same. You can switch it up and surprise your spouse with something different and special. Never exhaust the possibilities of romance!
Originally Published: 2013 / Updated: 2017