Fun Date Ideas In San Antonio
San Antonio, a city like no other when it comes to places to go and things to do. This includes fabulous date ideas! See what I am talking about below and as always my fellow couples, Keep it Hot!
Chamagaucha Brazilian Steakhouse
An all you can eat experience you and your sweetheart will love.
18318 Sonterra Place, San Antonio, Texas 78258
This restaurant is quite the experience to be had. From the moment you walk in, the atmosphere is one of elegance and sophistication. Not to mention the pretty awesome hospitality and friendly service of the staff. Once you sit down at your table, the amazing food experience begins! Chama Gaucha offers 12 cuts of 100% USDA Prime meats to choose from which includes lamb, beef ribs, picanha and prime cut sirloin. And, let's not forget about their garden fresh salad bar! Your meat is served by a gaucho (trained Brazilian chef) who carries it vertically on a large skewer. Once the gaucho slices your choice of meat, you will take the slice using a pair of small tongs that is provided at your table. The service and carving of the meats are controlled by each individual guest with a red and green sided card. The green side indicates that you are ready and waiting on meats. When you've reached your limit, turn the red side up.
A contemporary boutique approach to the game of bowling.
17619 La Cantera Pkwy Ste 102, San Antonio, Texas 78257
Attention Lovers! Looking for a fun date night? Well, you don't have to be an experienced bowler to enjoy boutique bowling. You just have to like having fun. Bowl & Barrel is San Antonio's first upscale bowling alley — and it's the perfect destination for your next date night with your spouse. You'll love their fifteen world-class bowling lanes and their full service modern American tavern. Bowl & Barrel features an elegant atmosphere, the newest Qubica/AMF bowling equipment, latest audio/video equipment and comfortable seating. Bowl & Barrel offers a truly unique and fun experience that you and your spouse will fall in love with! WALK-INS ARE WELCOME BUT RESERVATIONS ARE SUGGESTED FOR BOWLING.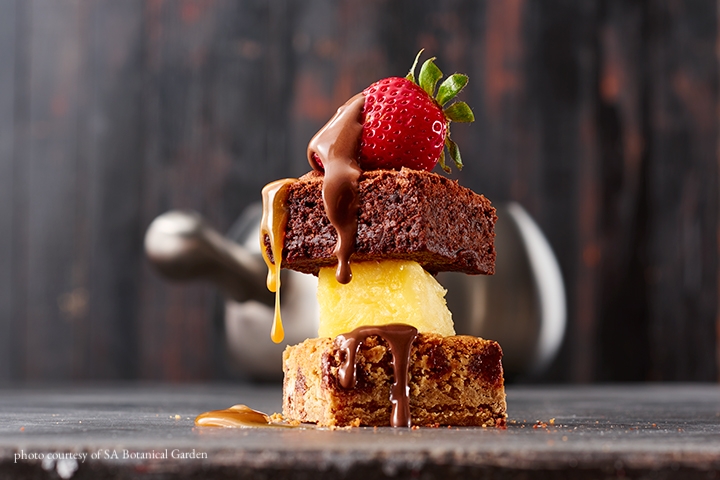 A unique fondue experience that should not be missed.
14855 Blanco Rd., Suite 110, San Antonio, Texas 78216
The Melting Pot is a fondue experience unlike any other. The Melting Pot offers several fondue cooking styles including unique entrees, salads and down right decadent desserts. So, whether you are your spouse are going out for a special occasion of just because, the Melting Pot is a destination must!
A free outside movie watching experience like no other. Yes, I said free!
Various Locations throughout San Antonio, Texas
What is Slab Cinema you might ask? Well Slab Cinema is this very cool Outdoors Movie company in San Antonio that offers free showings of movies in the park. How sweet is that? Slab Cinema has been lighting up San Antonio since 2004 and it doesn't look like they are stopping anytime soon. So check out there schedule and make plans to see a movie in the park!
Premium Coffee served on a roof-top balcony
102 Ninth Street, Suite 400, San Antonio, Texas 78215
The Paramour offers a unique coffee experience during the day on their beautiful roof-top balcony. Set in a Bohemian style setting, the coffee bar offers premium coffee featuring locally roasted Rosella beans. So if you and your spouse enjoy a nice sip of coffee, then consider making a date at Paramour!
San Antonio Botanical Garden
Southern Living named the SA Botanical Garden as one of the The South's Best Botanical Gardens, March 2017.
555 Funston Place, San Antonio, Texas 78209
This is a great idea for nature lovers or for people who just want to enjoy the outside for a little while. With over 35 acres to explore, seasonal visits, exhibits, classes and camps, you and your spouse are sure to find the right activity to experience at the beautiful SA Botanical Garden. The Garden is open every day of year except Thanksgiving Day, Christmas Day and New Year's Day. So what are you and your spouse waiting for!
The Mezz @ Santikos Palladium
An elevated luxury movie theater experience!
11703 IH 10 West San Antonio, Texas 78257
Attention movie lovers! Looking for a new experience at a movie theater? Well, at the Mezz @ the Palladium you get just that. The Mezz offers an elegant cocktail bar, lounge, luxury reclining seats and dine in movie theater services. The luxury reclining seats are designed specifically for couples and a call button for food and drink services. So, the next time you and your spouse plan a movie date night, check out the Mezz at the Palladium and enjoy a fun and unique experience of movie watching.
Climb the beautiful dome for spectacular views of the Hill Country.
16710 Ranch Rd. 965, Fredericksburg, Texas 78624
This is a great idea for planning a outside date with your sweetheart. Located about 45 minutes outside of San Antonio, the Enchanted Rock is great for hiking, back packing, rock climbing and geocaching. Climbing the beautiful granite dome is quite the experience and the views at the top are unlike any other. Remember, to bring plenty of water and snacks as you and your spouse enjoy an exhilarating time on Enchanted Rock.