5 Things Your Gamer Spouse Will Love
I've ridden through The Dunes on a chocobo in Final Fantasy, I've battled Nightmare for the weapon Soul Edge in Soul Caliber, I've watched Lara Croft do some pretty amazing things on a mysterious island and I've watched ferocious monsters get annihilated by a team of determined hunters in Monster Hunters. And no, I am not a gamer. My husband is however. Because of this, I've learned a lot about the gaming world and I mean a lot.
I'll admit, the video game technology is impressive and continues to improve itself every year. And even though I don't have a love for it like my husband, I can appreciate the importance of being able to play the game, especially after a long and stressful day. To unwind, to decompress. I get it. After all, I am an avid book reader, so if anyone can understand a hobby that allows opportunity for decompression, it would definitely be me. So, it's no wonder that I've learned a few things a gamer loves and appreciate.
If your are looking for ways to show your gamer spouse a little gaming love, then check out the list I put together below. And as always, Keep it Hot!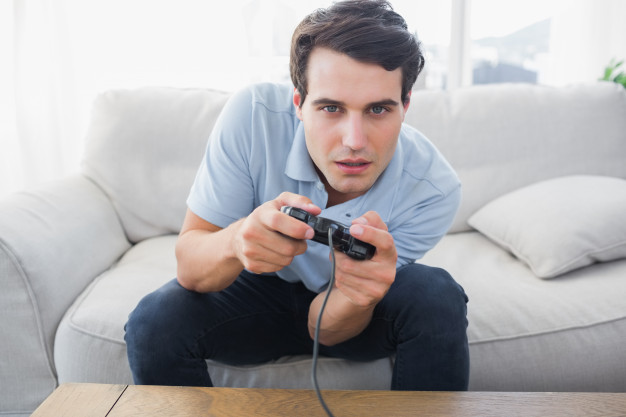 Give Your Spouse Time For Gaming
Just like with any hobby, a person needs time to cultivate it and appreciate it. Gaming is no different. There are so many dynamics and choices playing the video game that it's not surprising that trying to have a conversation with your spouse while he/she is playing the game is almost impossible to do.
Throw Your Spouse A Game Night Party
For the most part, video gaming is a community driven activity. For many games, the true enjoyment comes from playing with more than one player. The more the players the merrier. Just ask any player of Monster Hunter! So why not put together a night of fun with friends and/or family and have a gaming competition at home?
Take Interest. Learn About Games Your Spouse Plays
Remember earlier when I told you about my experiences with the game? Do you also remember when I told you I am not a gamer? Well, even thought I am not a lover of video games, I am a lover of my husband. What matters to him is important to me. So learning about his favorite games, playing video games with him and even cheering him on when he's playing is something that we both enjoy.
Dave & Buster's is the ideal spot for some gaming fun! Whether you and your spouse take advantage of their fabulous arcade, billiards, bowling or their food, your bound to have a good time! Make plans to go today!
Get Your Spouse A Gaming Chair
A gaming chair is a great gift idea for your game loving spouse. With many chairs equipped with things like Bluetooth technology and speakers, it provides a different and unique type of gaming experience for your spouse.
X Rocker II Wireless Video Game Chair 5143601